COVID-19 Vaccine Distribution
CrossWord will be a designated COVID-19 vaccination site ONE DAY ONLY. This is the 350 Pfizer vaccine.
PLEASE NOTE CROSSWORD IS NOT MANAGING APPOINTMENTS AND CAN NOT SCHEDULE OR MODIFY AN EXISTING APPOINTMENT FOR YOU. YOU MUST SCHEDULE DIRECTLY WITH THE HEALTH DEPARTMENT USING THE BUTTON BELOW.
Preference will be given to those 65+ and those within Phase 1A/all Tiers or Phase 1B/Tier 1 per the following chart: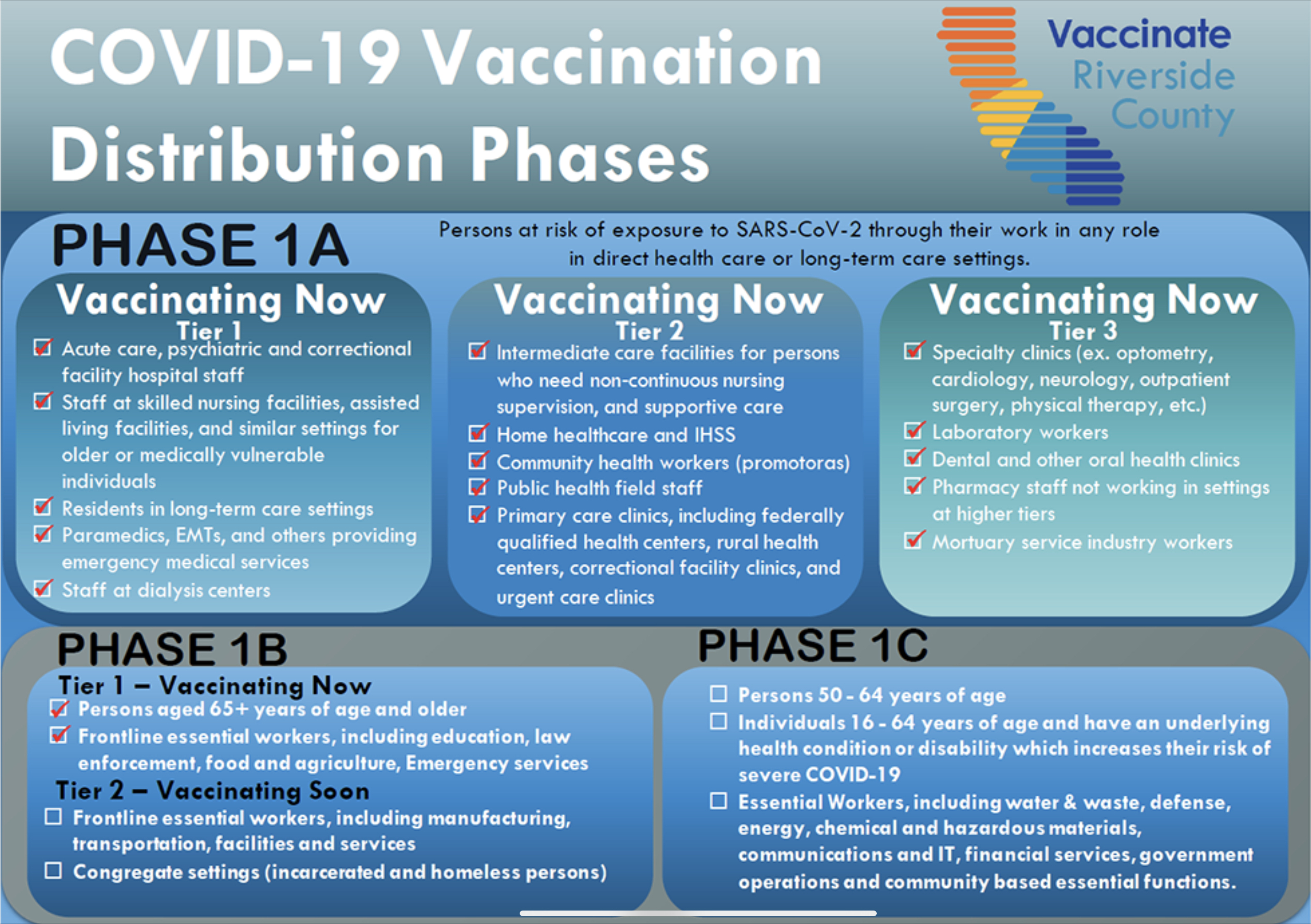 NOTE: If you are on an Apple device using Safari, the appointment site won't work. Please use the Google Chrome browser to make your appointment.